Candid – San Antonio, TX
No Metal. Just Clear, Comfortable Aligners.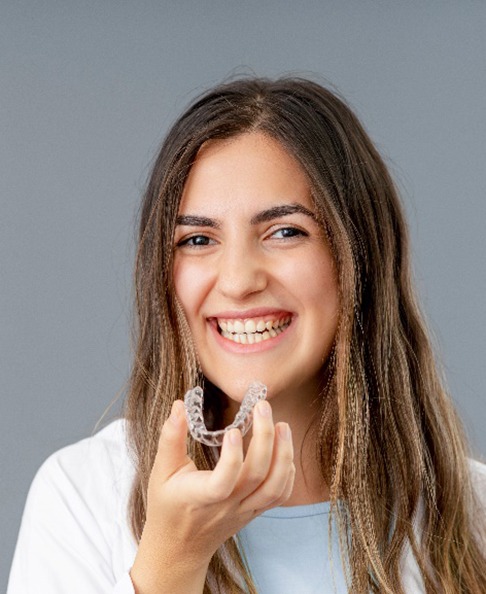 Fortunately, advancements in the field of orthodontics haven't just made braces more comfortable; they've also made them more discreet. As a result, you don't have to wear metal brackets and wires for years in order to achieve the straight teeth and gorgeous smile you desire. Quite the opposite, in fact! In an average of just 12 to 18 months, Dr. Pham can discreetly transform your smile with Candid. To learn more about clear aligner treatment, please read on or get in touch with our team.
Why Choose Crownridge Dental and Orthodontics For Candid?
Dentist Who Completed a Two-Year Master's Program in Orthodontics
Multiple Financial Solutions Available, like Flexible Financing
Morning, Lunchtime, and Afternoon Hours Throughout the Week
How Candid Works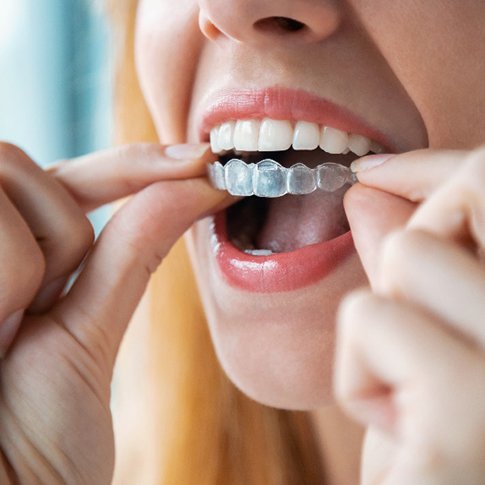 In order to move your teeth to their properly aligned positions, you'll work your way through a series of clear aligners. You'll wear each tray for 20-22 hours a day for a week or two at a time, and each new tray will pick up where the previous one left off. Periodically, you'll come in for a check-in with Dr. Pham to ensure that your teeth are tracking properly. Since the aligners are see-through, you'll be able to watch your smile transform right before your eyes!
Indications for Candid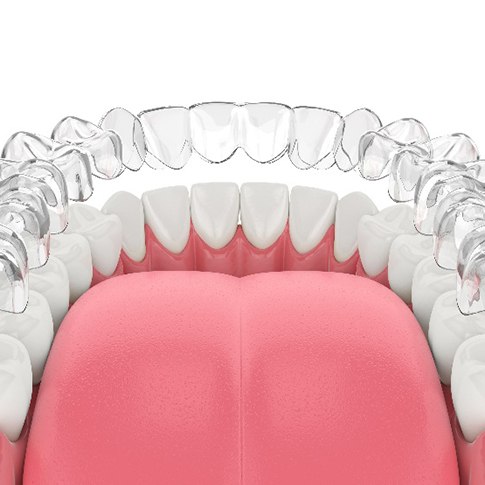 Fortunately, Candid can help with so much more than minor misalignment. Their clear aligners are most often used to correct:
Crowded Teeth
One of the most common orthodontic issues is crowded, overlapping teeth. While the aesthetic drawbacks are considerable, the unique crevices that form can also spell danger for your oral health. Don't worry though – Candid's clear aligners can gently correct this issue, improving the look and function of your smile.
Gaps Between Teeth
Similar to overcrowded teeth, gapped teeth are an orthodontic problem that negatively impacts your oral health as well as the look of your smile. Fortunately, Candid can bring your teeth closer together with each aligner. Before you know it, the spaces will be gone!
Bite Alignment
Patients often associate "braces" with "straight teeth." While that's true, they can correct overbites, crossbites, and underbites as well. If your bite alignment is off, then don't hesitate to ask our team if Candid is the right solution for you.
The Benefits of Candid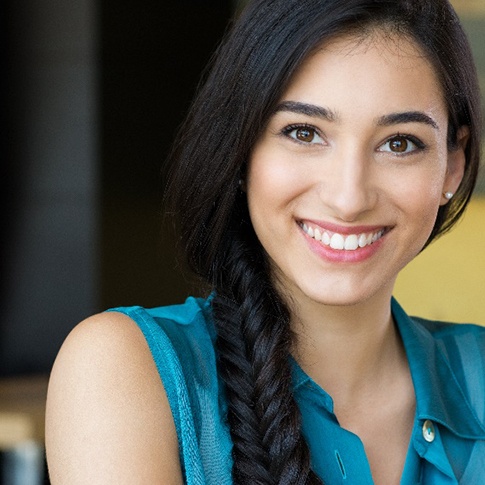 More than 12 million patients have chosen to pursue their smile goals with Candid because of the numerous benefits this virtually undetectable treatment comes with, such as:
Smooth trays – The combination of custom-made trays and smooth plastic make Candid significantly more comfortable than traditional metal braces.
No dietary restrictions – Popcorn, apples, tortilla chips… it's all on the table! Just make sure to always remove your aligners first and exercise caution with extremely crunchy foods.
Easy oral hygiene – With Candid, you won't have to worry about maneuvering your floss around brackets and wires. Simply remove your trays and complete your oral hygiene routine as usual!
Discreet appearance – One of Candid's most popular perks is their see-through trays, which allow you to pursue your dream smile without calling attention to your treatment.
Fewer check-in appointments – Since you won't need your braces adjusted every few weeks, you'll have fewer check-in appointments at our office.
How Much Does Candid Cost?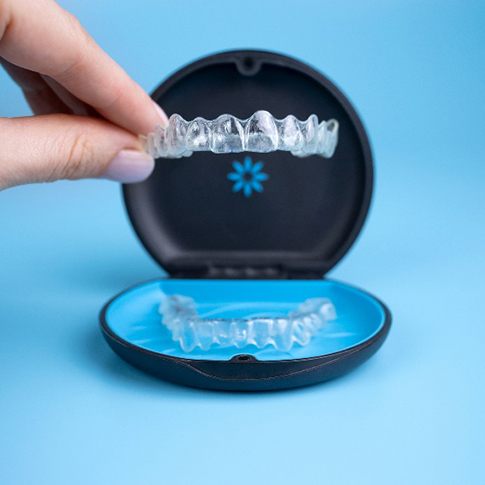 After learning about the process and treatment timeline, the next thing that patients are often curious about is the cost. If that's the case for you, then we encourage you to schedule a consultation! That way, we can learn about your dental needs and provide you with a specific estimate instead of a ballpark answer. Of course, we can also review all of the financial solutions available to you to help make your treatment budget-friendly as well.