Children's Dentist – San Antonio, TX
How We Can Help Your Little One Smile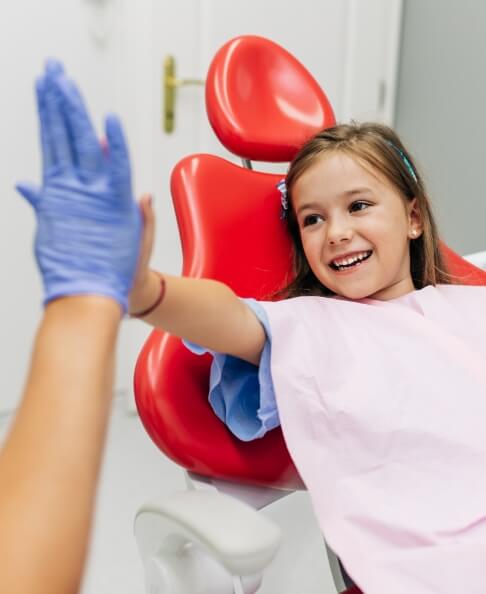 Teeth need to be protected from cavity-causing bacteria the moment they erupt through the gums. As such, you should start bringing your child to see a children's dentist in San Antonio, TX as soon as possible; the earlier dental care begins, the easier it will be to keep your child on the path to great oral health. Give us a call today if it's almost time for your child's next dental checkup; Dr. Pham will be more than happy to teach them about oral health and what goes into a smile that lasts a lifetime.
Why Choose Crownridge Dental for Children's Dentistry?
HealthyStart® and Orthodontics Available
Dentist That Always Plans Ahead
State-of-the-Art Dental Facility
Your Child's First Visit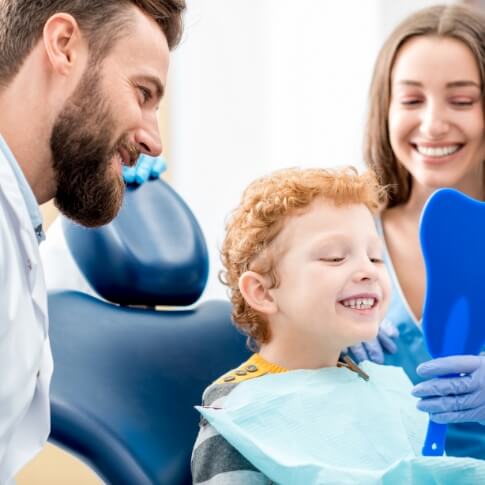 We want to make the best first impression possible at your child's first dental appointment. Future appointments will be a lot smoother if your little one has a good relationship with the dentist. We'll be as gentle as possible while examining and cleaning their teeth, and we'll always have a comforting word ready to help keep them calm. We'll keep you well-informed of your child's dental development and the steps you can take to protect their smiles at home.
Dental Sealants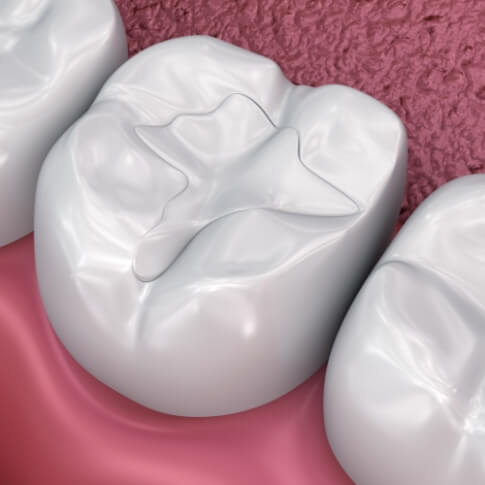 Younger children who have just gotten their adult molars or premolars may still be developing their brushing and flossing skills, and as a result, they often need help keeping their new, hard-to-reach teeth safe from cavities. We can apply a thin layer of resin known as a dental sealant to the molars to keep out bacteria and plaque. Because molars contain so many pits and crevices, covering these areas with a sealant can go a long way toward helping your child keep their smile clean.
Athletic Mouthguards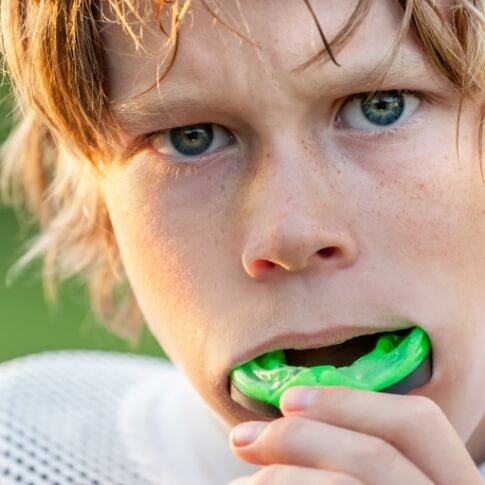 Many contact sports like football and basketball can often lead to dental emergencies, but with the right precautions, your child can have fun and protect their smile at the same time! We recommend giving them one of our athletic mouthguards, which can help keep the teeth safe from injury if your little one happens to get hit in the mouth. Our mouthguards are made with comfort and fit in mind so that your child can easily wear them without getting distracted.