Restorative Dentistry – San Antonio, TX
Bringing Life Back to Your Smile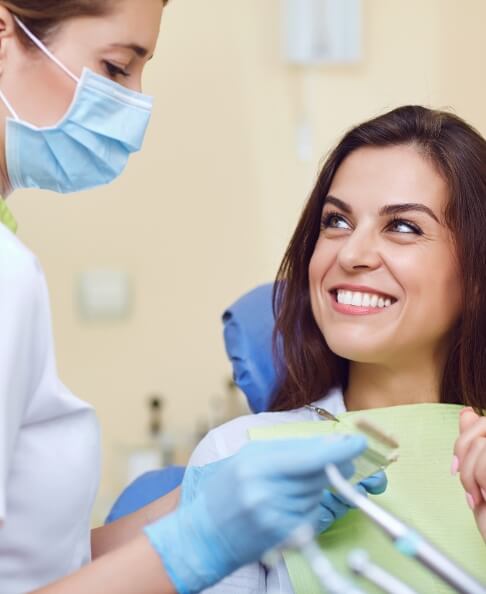 It's easy to smile when you have a full row of undamaged teeth, but after a few have become broken, decayed, or knocked out entirely, you may find it harder to show off your grin. You'll also probably have a lot of trouble eating or speaking normally without a full set of teeth. At Crownridge Dental, Dr. Pham can repair your teeth after suffering from trauma or cavities with one of several fully-customizable dental restorations; give us a call right away for restorative dentistry in San Antonio, TX if your grin is ever damaged.
Why Choose Crownridge Dental for Restorative Dentistry?
Dentist with Extensive Education
Fully Trained Team Members
Custom-Made Inlays and Onlays
Dental Crowns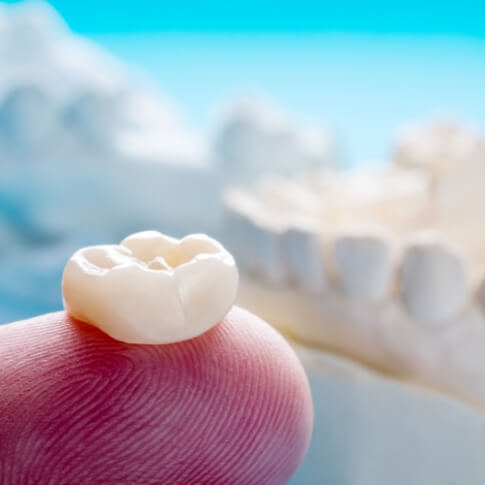 A crown is a cap that is placed over a damaged tooth to restore, strengthen, or protect it. There are many different kinds of materials used to make crowns. Metal restorations offer high levels of durability and are often recommended for the teeth in the back of the mouth. Meanwhile, more visible teeth can be restored with crowns made of tooth-colored material, which can still provide excellent protection while also making sure your smile still looks natural.
Tooth-Colored Fillings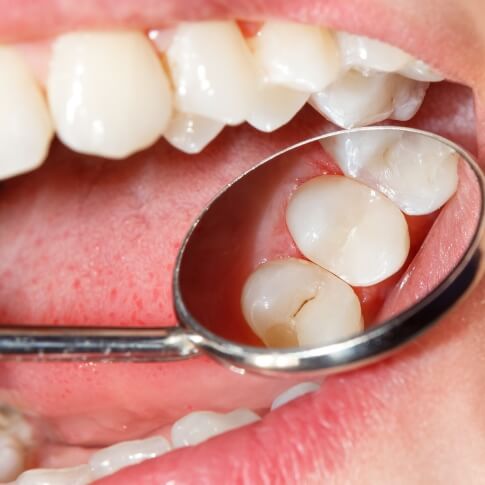 You don't need a crown to fix smaller cavities and minor dental damage; all you need is a filling to replace the now-missing enamel. Tooth-colored fillings, as you can guess from the name, are made from a material that can be shaded to match the color of your natural smile. That means you won't be stuck with a dark-colored piece of metal in your smile in the long term; the filling will be virtually indistinguishable from the rest of the tooth.
Inlays & Onlays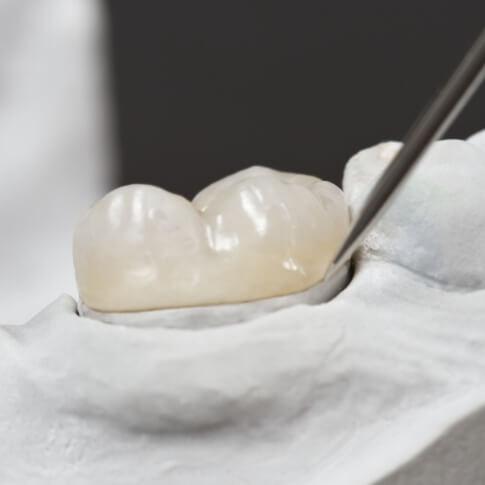 Inlays and onlays are used to repair dental damage that is too extensive for a filling but not so widespread that a full crown is needed. An inlay can be used to repair and protect the areas between the cusps of your teeth, whereas an onlay can be placed over a larger area that extends over and past the cusps. Both restorations are made from the same materials as crowns and fulfill the same basic function; they simply focus on protecting different parts of the tooth.