Dental Implants – San Antonio, TX
A Complete Tooth Replacement Solution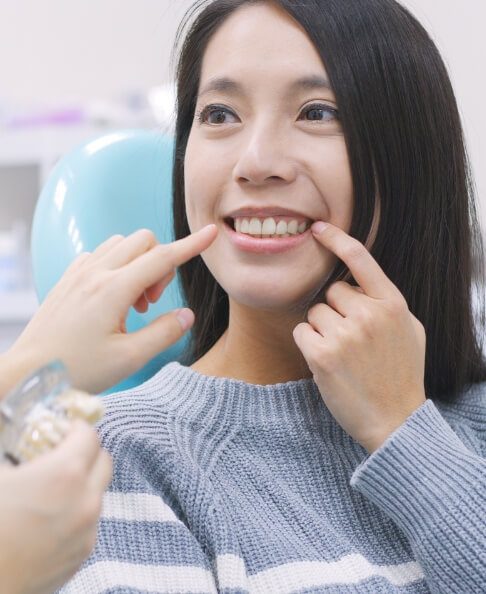 Tooth replacement options have become more and more realistic over the last several decades. Today, we can offer dental implants as a state-of-the-art answer for tooth loss. Out of all the available treatments for missing teeth, dental implants come the closest to looking and feeling like the real thing, largely due to the fact that they are the only option to replace the roots of the teeth along with the crowns. Call today to set up a consultation with Dr. Pham and see if dental implants in our San Antonio, TX dental office could give you a lifelong smile.
Why Choose Crownridge Dental for Dental Implants?
Dental Implants Placed In-House
Computer-Guided Surgery
State-of-the-Art Facility
What are Dental Implants?
A dental implant is made up of a post, a restoration, and an abutment. The posts are usually made of titanium (or another material that can join with your jawbone), and they are surgically placed in the jawbone so that they can mimic the missing teeth roots. The restoration is the dental prosthetic that's held in place with the implant, and the abutment is what keeps the two other parts connected. Once all the components are in place, you'll have a lifelike, dazzling tooth to help you enjoy all your favorite foods and speak with confidence in public.
The 4 Step Dental Implant Process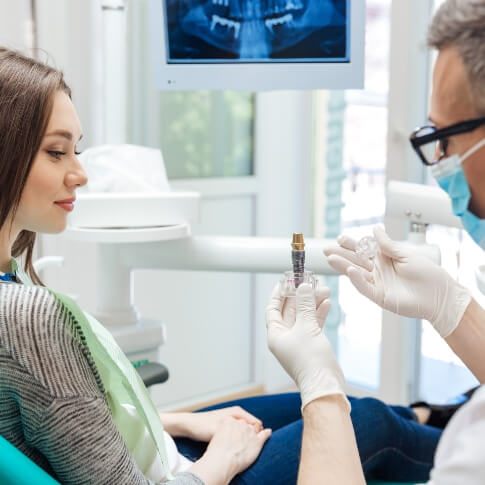 Initial Consultation: First, we need to schedule an appointment so that we can answer your questions about the implant process, examine your mouth to make sure you're a good candidate for the treatment, and plan any preliminary treatments that might be needed before you receive new teeth.
Implant Surgery: A simple surgical procedure is performed to place the implant post into the jawbone. The more posts needed, the more extensive the surgery will be. We place dental implants in-house with computer guidance.
Osseointegration and Abutment: It takes about 3 to 6 months for your mouth to completely heal after implant surgery and for your jawbone to form a strong bond with the implant post (which happens during a process called osseointegration). The abutment can then be attached in a second, smaller surgery.
Restoration: We can design your final restoration after your mouth has completely healed from the previous steps. It will be made at a separate dental lab, but we can personally place it in your mouth during one last appointment.
DIOnavi Dental Implant System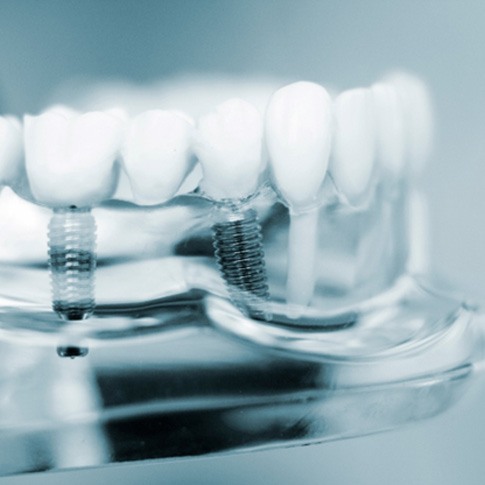 The DIOnavi dental implant system allows Dr. Pham to use advanced technology to completely plan your dental implant placement surgery digitally so he can find the perfect location and depth for your new tooth. He can then position the implants within the jawbone using a conservative, minimally invasive technique that is more comfortable than the traditional method, reducing trauma to the nearby tissues. This means less post-treatment discomfort and a faster recovery, allowing patients to get their new teeth in less time than ever.
Learn More About DIOnavi Implants
Benefits of Dental Implants
Dental implants come with many restorative benefits that are impossible with traditional solutions that don't replace the roots of your teeth. Chewing with dental implants feels much more natural, and you'll have enough biting force to eat whatever you want. The stimulation from implants will stop your jawbone from breaking down and prevent your cheeks from sagging prematurely. While dentures may only last around 10 years, dental implants can last for decades or even a lifetime as long as you give them proper maintenance.
Who Dental Implants Can Help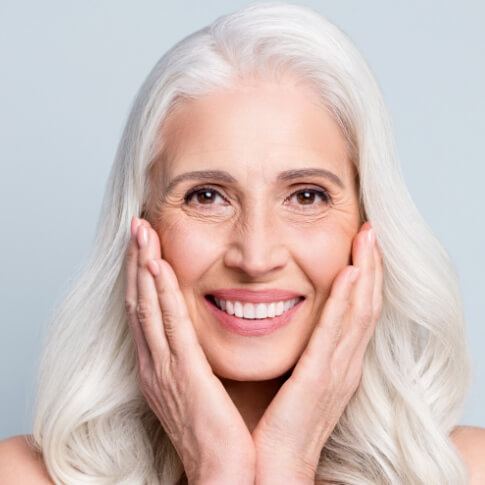 No treatment is right for everyone, which is why determining whether you're a viable candidate for implants is one of the most important steps we take during your initial consultation. You can most likely get dental implants to replace any number of missing teeth as long as your mouth and body are in good health overall, and you're willing to undergo a lengthy process that involves surgery. The implant process can be customized depending on how many teeth you've lost, as detailed below.
Missing One Tooth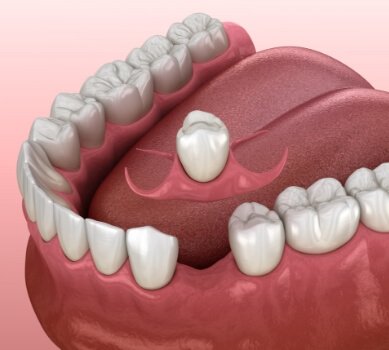 If you've lost one tooth, a single implant post will be placed in the gap. A lifelike dental crown will eventually be attached to the post. By using a single implant instead of a traditional dental bridge, you can replace your missing tooth without having to make any changes to your natural teeth.
Missing Multiple Teeth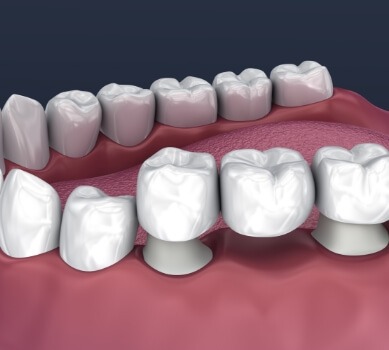 There are a few different ways to replace multiple missing teeth with implants. It depends on how many teeth have been lost and where they were all located relative to each other. Implant bridges, for example, replace multiple teeth in a row; all it takes is two implant posts to hold the bridge in place.
Missing All of Your Teeth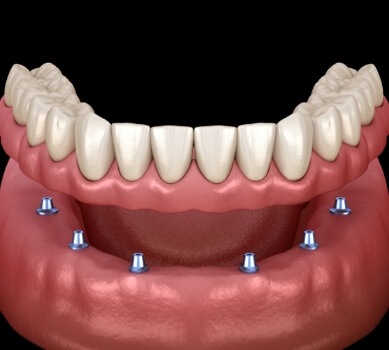 Dental implants are so versatile they can even replace an entire row of teeth. All you need is a denture and four to six implant posts, and you can restore your entire smile at once. Implant dentures can either be removable or fixed based on your preferences, so be sure to ask about what options are available.
Understanding the Cost of Dental Implants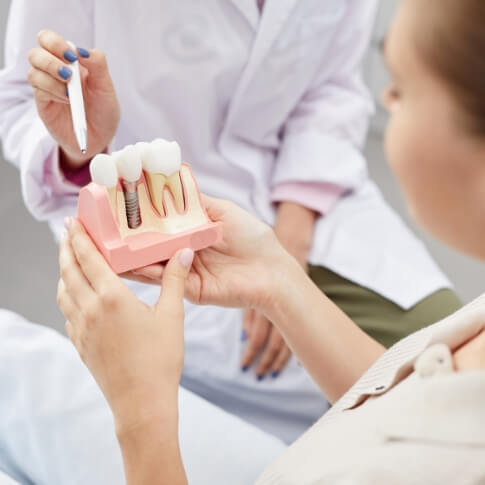 You won't know exactly how much your dental implants cost until you've had a consultation. We will need to go over different factors that can influence the final cost, including whether bone grafts are needed, how many implants will be placed, and so on. When comparing the cost of implants to other tooth replacement options, remember that implants last far longer on average and have more health benefits, so they may be the most worthwhile investment long-term.