Emergency Dentist – San Antonio, TX
Saving Damaged or Infected Smiles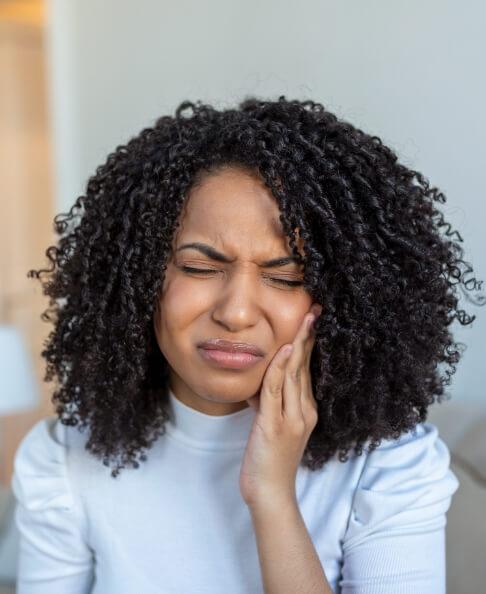 When you have a dental emergency like a severe toothache or severe dental damage, you need to put everything else on hold, so you can get emergency dentistry treatment as fast as possible. Putting off emergency dental care could lead to more severe problems that are even more difficult to address. Keep Crownridge Dental's phone number with you, so when something happens, you can call us right away to schedule an appointment with Dr. Pham, our trusted emergency dentist in San Antonio, TX, and the rest of our caring dental team.
Why Choose Crownridge Dental for Emergency Dentistry?
Many Services in One Location
State-of-the-Art Facility
Dentist with Extensive Education
How We Treat Dental Emergencies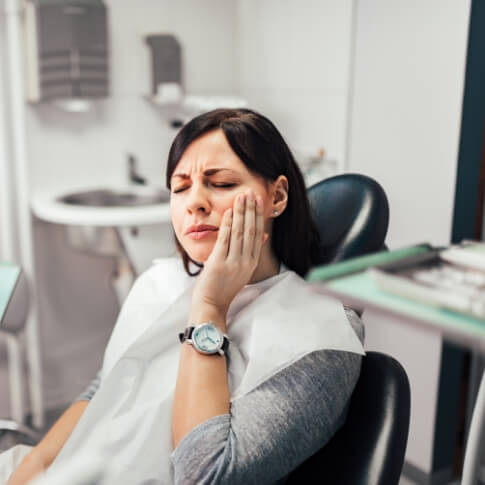 Emergency Appointment: Call our dental office and let us know what your current situation is. If we think you have an emergency, we'll arrange to see you as soon as possible. We'll also give you some advice on how you can manage your symptoms on your own until your visit.
Comprehensive Exam: The first thing we need to do is examine your mouth and take X-rays to figure out what the source of the emergency is. If you're in immediate, severe pain, we'll take steps to stop it during the examination stage.
Review Findings: We'll explain the nature of your emergency and how it can be treated. Then we'll discuss our recommendations with you and explain how long you can expect the treatment to take and how much you'll likely pay for your care.
Stop Your Pain: We will quickly carry out the selected treatment to get you out of your pain and prevent the emergency from getting worse.
The Most Common Dental Emergencies
Dental emergencies can take many different forms, so it can sometimes be hard to know which issues require urgent care and which don't. Below is a list of common emergencies that everyone needs to be aware of. Let us know immediately if you start showing symptoms of any of these problems.
Understanding the Cost of Dental Emergencies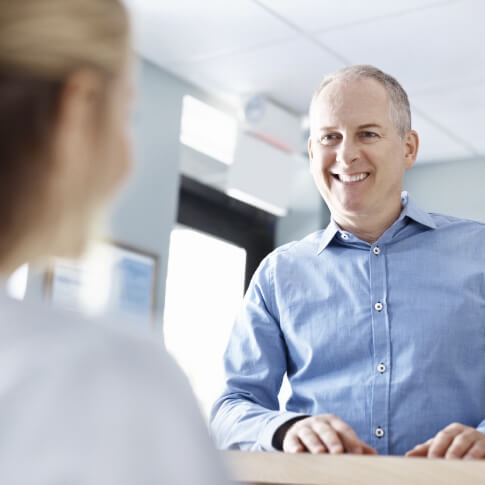 Some dental emergencies are more complex than others, which means some are more costly than others. Maybe you just need a filling, or perhaps your tooth needs to be replaced altogether; whatever the case, you won't know how much emergency treatment will cost until we narrow down exactly what your smile needs. We'll always be upfront about explaining the treatment you need and why it's your best option so that you can be sure you're making the right choice when it comes time to pay.
Keys to Preventing Dental Emergencies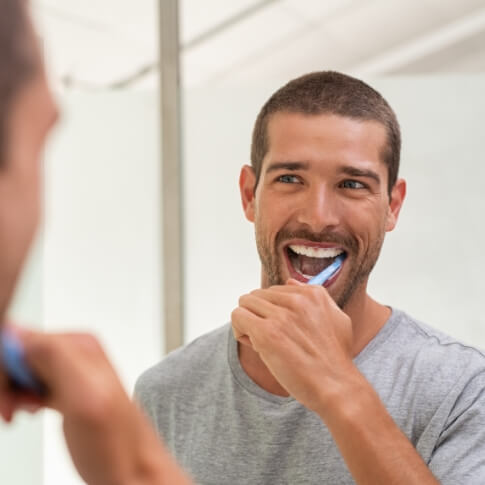 The old cliché "an ounce of prevention is worth a pound of cure" holds true when it comes to dental emergencies. Regular brushing and flossing combined with biannual checkups can help lower your risk of tooth decay, potentially letting you avoid cavities and dental infections altogether. You can also protect your teeth from physical harm by wearing a nightguard and putting a stop to any habits that could put your enamel at risk, such as using teeth as tools to open packages.
Root Canals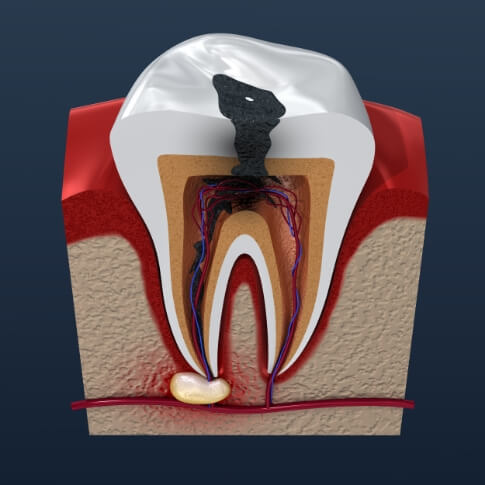 Many people who hear the word "root canal" expect a very painful treatment, but in reality, the goal is to put a stop to pain. Root canal therapy is the removal of inflamed or diseased dental pulp; it's the most reliable option for saving a tooth that has become badly infected. The mouth will be numbed during this procedure, so you will feel little to no pain while the pulp is being removed. A crown will be placed to protect the tooth after it has been treated.
Tooth Extractions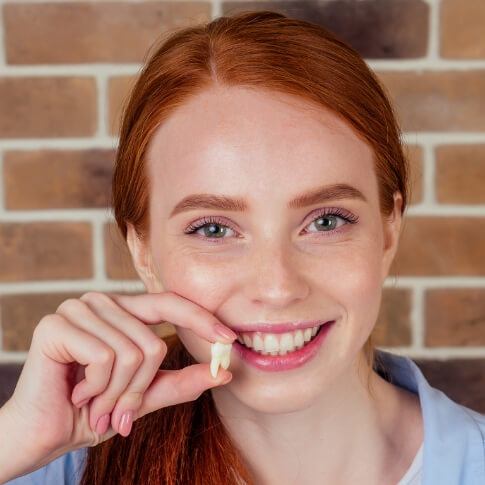 Advanced gum disease, severe damage that cannot be repaired, and decay that has already compromised the dental structure are all reasons why a tooth might have to be removed. We know that this can be a very stressful procedure, so we'll take whatever steps we can to help you stay calm and comfortable while we take the tooth in question out of your mouth. We can take steps to make sure that the gap is filled in as quickly as possible.