Orthodontics – San Antonio, TX
Straighten Your Teeth, Protect Your Smile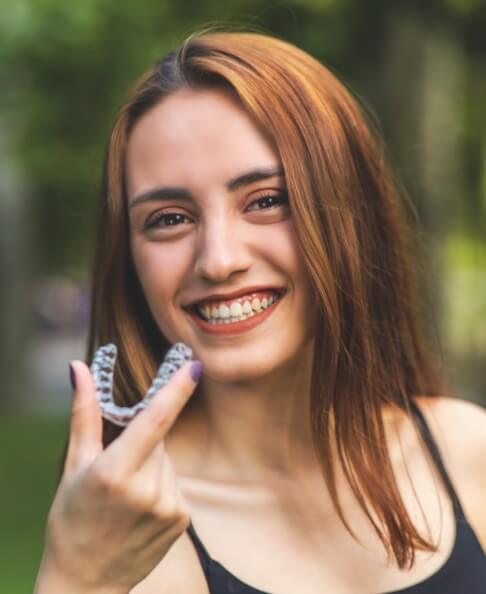 A straighter smile is a healthier smile. Teeth that are properly aligned with each other are easier to brush, and they don't wear down as quickly since they correctly redistribute the forces of your bite. Are you looking to straighten your own smile, or do you have a child who is around the recommended age for braces? Either way, Crownridge Dental is here to help; call today to schedule a consultation with Dr. Pham to discuss your options for orthodontics in San Antonio, TX.
Why Choose Crownridge Dental for Orthodontics?
Time-Tested Traditional Orthodontics
Convenient, Attractive, See-Through Aligners
Team That Helps You Fully Understand Your Options
Traditional Braces
Braces remain the go-to orthodontic treatment for correcting overcrowding, spacing issues, jaw misalignment, overbites, and other problems with the positioning of the teeth and jaw. The treatment normally takes about 18 to 24 months, although it may be slightly longer for older patients or those with particularly hard-to-correct orthodontic issues. Braces are normally recommended for children, but our older patients can benefit from them as well; don't be afraid to ask us if this orthodontic treatment is right for you.
Candid® Clear Aligners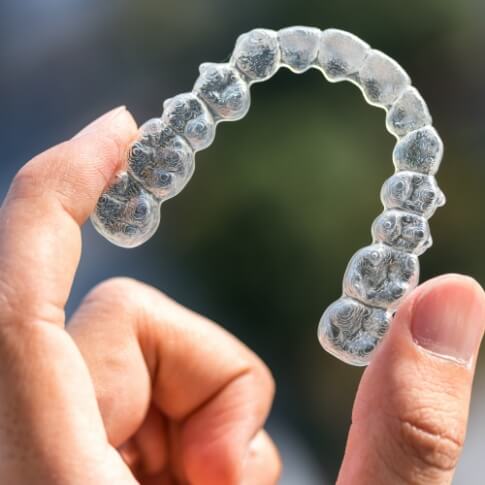 Adults with less severe orthodontic issues often prefer Candid® over traditional braces. The treatment revolves around a series of clear removable aligners that exert pressure on the teeth the same way that braces do. The major difference is that the aligners can be taken out during meals, and they are much harder to see if one doesn't know that they're there. This makes the treatment more convenient and discreet compared to braces.