Gum Disease Treatment – San Antonio, TX
Concerned About Bleeding Gums? We Can Help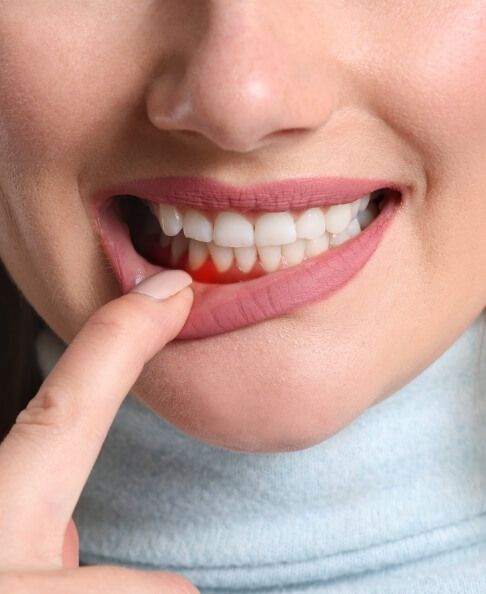 Gums that are swollen or tend to bleed often are most likely affected by some form of gum disease. What starts as a minor irritation can quickly turn into a dangerous oral health issue. Eventually, gum disease can lead to tooth loss and put you at a higher risk for heart disease. Getting gum disease treatment from a San Antonio, TX dentist is essential if you want to keep your teeth and gums safe from the more advanced consequences of gum disease. Call today to schedule a periodontal consultation with Dr. Pham.
Why Choose Crownridge Dental for Gum Disease Treatment?
State-of-the-Art Laser Therapy
Team That Takes Dental Care Seriously
Dentist with Extensive Education
Scaling & Root Planing
Gum disease is caused by plaque and tartar accumulating in your mouth. Once these harmful substances have reached below the gumline, you won't be able to get rid of them just by brushing and flossing. Instead, we'll need to perform a deep cleaning process. It starts with scaling, which is the process of breaking down and removing plaque from behind and around the gums. Then root planing is carried out to make the tooth roots smoother and less vulnerable to future bacteria buildup.
Periodontal Laser Surgery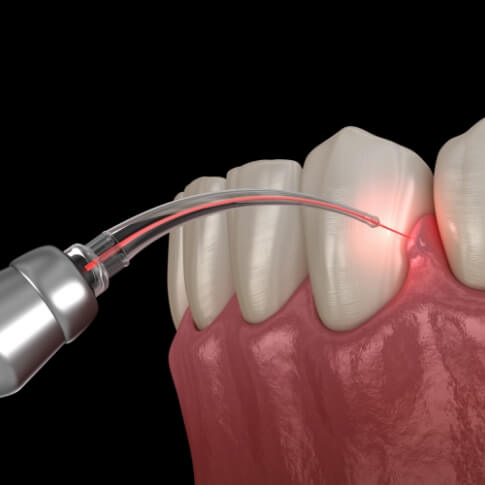 We've seen many patients who are reluctant to have periodontal surgery done because they're nervous about scalpels being used during the treatment. At Crownridge Dental, we use a periodontal laser instead to bring our patients the best results in a way that keeps them comfortable. A laser can be used to remove infected gum tissue without needing to numb the mouth first; little if any discomfort occurs, and the mouth will heal quickly afterward.